Head of Sales Development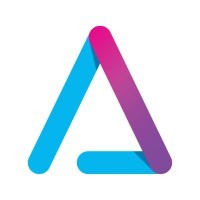 ChangeEngine
Sales & Business Development
San Francisco, CA, USA
Posted on Friday, May 12, 2023
About ChangeEngine
ChangeEngine is the next generation data-to-communication platform that empowers companies to treat employees like their internal customers. Employees are the heart of any organization—happy employees lead to happy customers. We think with an employee-centric mindset and our product & team reflects that.
In the hybrid workplace, employees are feeling more disconnected than ever before. In order to connect with their employees, companies are sending blanket emails, running all hands, and deploying outdated solutions, such as intranet portals. People teams are not equipped to succeed and are left spending time doing manual tasks. They're discovering, designing, and executing programs from scratch. We're here to fix that.
ChangeEngine is founded by successful Silicon Valley/UK SaaS entrepreneurs who've previously raised investment from Aaron Levie (Box), Eric Schmidt (Google), and Dharmesh Shah (HubSpot) amongst 30 angels which led to a successful exit to Jobvite in 2019.
Now, we've started ChangeEngine to empower companies to communicate with their employees in the most intelligent and impactful ways possible. Delivering critical and beneficial information about what their company has to offer, such as careers, benefits, software, coaching, compliance, diversity, and much more. As a result, we enrich people's work-life experience by highlighting initiatives that are truly meaningful, while staying within their current working flow.
At ChangeEngine, we've recently received seed investment from Struck Capital, Builders VC, Forward Partners, Alumni Ventures Group, Gaingels, and Notion Capital (amongst a number of other strategic angels) to take our vision to market and deploy the next wave of employee adoption tech.
You'll be joining 4 experienced entrepreneurs from the US and UK. Together they have already built global SaaS companies and have 7 combined exits. Spanning both regions, they have access to a wide range of VC backing and support. For this new venture they are capitalizing on their SaaS experience to build even more meaningful tech. Between them they already have product, operations, sales, marketing and customer success skills, but now seek a Head of Sales Development to take them to the next level.

About You
You're comfortable trailblazing the way into green pastures by collaborating across departments, uncovering ideal customer profiles, conducting industry research, and bringing onboard the early adopters. Ambiguity doesn't faze you. Why? Because you're the type to get it done and know that the more you execute, the more quickly you will learn. You have experience prospecting into specific verticals and love adopting their language while becoming a trusted advisor to your customers. You find fulfillment in the exponential benefit you will provide to the company once your sales development machine is built & deployed. You've worked closely with teams to penetrate target accounts and get creative on ways to get our foot in the door.
If this sounds like you, we'd love to talk.
At ChangeEngine, we believe that sales development is our ​craft​, not just a job!
Our team is about more than just booking meetings and closing deals; it's about taking ownership of every outcome and aligning values with our customer's business objectives. We're aiming to hire sales development talent that can extract meaningful knowledge from each and every conversation—someone who's striving to build a network/pocketbook of connections to carry with them for the rest of their career.
We believe in solving HUGE problems for customers, with a vision for revolutionizing the way traditional people programs have been powered. The end result is that our customers will love ChangeEngine, resulting in referrals and expansion conversations. Building deep, invaluable long-term partnerships with our customers is the outcome.
ChangeEngine's culture promotes creativity and experimentation. What can you do to get from point A to point B more effectively? We realize that by consistently refining & reshaping our skillsets, we will stay on the top of the curve. In keeping the bar high for top-tier talent, we've created an environment of givers who are always open to lending a helping hand in order for everyone on the team to grow together and benefit.
Simply put, we're pushing companies to be the best-in-class when it comes to their employees. We're a true startup, meaning you'll be a fundamental part of the company, our culture, and its DNA. By joining this early on, you get to experience the excitement, wins, and energy that a young company offers.
If you're ready to take-on this challenging opportunity, love our vision, and want to be part of a rockstar, hard-working team, then we'd love to start the conversation.

What We're Looking For
7+ years experience in Sales & Sales Development (both as an individual contributor and manager) and working with co-founders and employees at early stage companies
Creativity in finding new ways to access early adopter prospects, keeping in tune with the latest strategies and tech
Ability to design outbound campaigns and oversee the end-to-end execution
Serve as a "change agent" and lead the charge on internal best practices for finding & converting leads to opportunities
Collaborate with internal teams to seed early adopters with recipes and increase employee adoption on our platform
Develop and maintain relationships with contractors and future hires
Monitor key performance indicators to measure sales development and establish & maintain monthly/quarterly reporting
Persona For The Role
Charismatic with a high level of EQ, being proactive and exceptional at reading people/situations
Ability to find what's working and what's not quickly, then course-correcting and creating process around it
Prospects & customers love you because you provide true value to their business
An innovator who has a proven track record of success with the ability to navigate new territory with repeatable sales motions. You can dive into uncertainty and enjoy figuring it out
Ability to ask the "hard questions" to ensure expectations are met and forecasts are accurate
Passionate about sales development and positively influencing others to achieve their goals
Intrinsic drive to be successful. As a fast-growing company, we need our Sales Development function to be held accountable for hitting goals
A people-person who is experienced in driving sales process
Collaborative mindset to share best practices learned from outbound campaigns
Not afraid to try new strategies and adapt to inevitable change
Desired Skills & Experience
SaaS technology experience is a must-have
Creativity and problem-solving skills
Collaboration skills, being able to work with many different personality types
Entrepreneurial spirit, able to roll up sleeves to get answers and results
Excellent email crafting ability with high editorial standards
Experience running multiple projects simultaneously, with a high level of self-discipline with the ability to aggressively prioritize
Ability to work in a fast-paced, high-performance environment, while laughing and having a great time doing it
Exceptional at taking notes, documenting use cases, and clearly articulating learnings to others
What We Believe Is Important In Your Role
Practice customer empathy and user love
Passion about the future of work and creating a better employee experience
Ability to develop, manage, and grow teams
Foresight to source & develop expansion/upsell opportunities
Exhibit a growth mindset with stellar listening skills
Knowledge of brand tone and voice
Benefits & Perks
Stock options
Competitive base salary
Unlimited PTO
Hybrid working (a mix of in-office and work-from-home)
Health insurance which includes additional perks
Team outings & company retreats (occasionally between US/UK offices)
Collaborative office space
Modern tech equipment provided
$700 L&D budget to help you continually grow