Digital Designer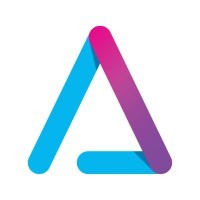 ChangeEngine
Design
London, UK
Posted on Friday, May 12, 2023
About ChangeEngine
ChangeEngine is founded by successful Silicon Valley/UK SaaS entrepreneurs who've previously raised investment from Aaron Levie (Box.net), Eric Schmidt (Google board), Dharmesh Shah (HubSpot) and many other SV luminaries before exiting prior ventures.
Now, we are empowering companies to communicate with their employees in the most intelligent and impactful way possible. Delivering critical and beneficial information about what their company has to offer, such as careers, benefits, software, coaching, compliance, diversity, and much more. As a result, we enrich people's work-life experience by highlighting initiatives that are truly meaningful, whilst staying within their current working flow.
Simply put, we're pushing companies to be the best-in-class when it comes to their employees.
We're a true startup, meaning you'll be a fundamental part of the company, our culture and it's DNA. By joining this early on, you get to experience the excitement, wins and energy that a young company offers!
More about the founding team
You'll be joining 4 experienced entrepreneurs from the US and UK. Together they have already built global SaaS companies and have 7 combined exits. Spanning both regions they have access to a wide range of VC support. For this new venture they are capitalising on their SaaS experience to build even more meaningful tech. Between them they already have product, operations, sales, marketing and customer success skills but now seek a Digital Designer.
Digital Designer Responsibilities:
Designing, producing, and managing online graphics & videos, including banners, explainer videos, social media, promotional artwork, and informative ebooks.
Preparing briefs for each project and presenting design ideas to all the relevant stakeholders.
Collaborating with product and marketing teams to ensure that all designs align with the brand image, while also meeting usability and website standards.
Ensuring consistency in designs and content across all company platforms.
Transforming wireframes into intuitive user interfaces.
Reviewing product positioning and online marketing to identify room for improvement.
Working with project management tools to oversee the smooth implementation of new assets.
Providing advice and guidance on the aesthetic for campaigns, projects, and promotional events.
Digital Designer Requirements:
Bachelor's degree in digital design, graphic design, or a related field.
Proven experience in an end-to-end professional digital design and videography role.
A portfolio of previous digital design work to showcase experience and creativity.
Solid knowledge of design software programs, such as Sketch, InVision, and Adobe Creative Suite.
Proficiency in HTML for website customizations—Webflow knowledge is a plus.
Ability to clearly present design ideas and concepts for campaigns and projects.
Team player with technical skills who enjoys working cross-functionally across all departments.
Why work with us
Because you want to design digital assets that you're proud of
You want to influence and lead design in your work
You want to share knowledge with, and learn from experienced tech entrepreneurs
You want to enjoy the culture of a US/UK company (taking best practices from both)
Benefits
Stock options
Competitive salary
Hybrid working (a mix of in-office and work-from-home)
Health insurance which includes additional perks
Team retreats (occasionally between US/UK)
£500 L&D budget to help you continually grow
30 days holiday
Modern equipment, MacBook Pro / PC