Senior Engineer - Full Stack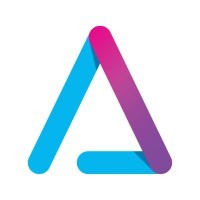 ChangeEngine
Software Engineering
London, UK
Posted on Friday, May 12, 2023
About ChangeEngine
ChangeEngine is founded by successful Silicon Valley/UK SaaS entrepreneurs who've previously raised investment from Aaron Levie (Box.net), Eric Schmidt (Google board), Dharmesh Shah (HubSpot) and many other SV luminaries before exiting prior ventures.
Now, we are empowering companies to communicate with their employees in the most intelligent and impactful way possible. Delivering critical and beneficial information about what their company has to offer, such as careers, benefits, software, coaching, compliance, diversity, and much more. As a result, we enrich people's work-life experience by highlighting initiatives that are truly meaningful, whilst staying within their current working flow.
Simply put, we're pushing companies to be the best-in-class when it comes to their employees.
We're a true startup, meaning you'll be a fundamental part of the company, our culture and it's DNA. By joining this early on, you get to experience the excitement, wins and energy that a young company offers!
More about the founding team
You'll be joining 4 experienced entrepreneurs from the US and UK. Together they have already built global SaaS companies and have 7 combined exits. Spanning both regions they have access to a wide range of VC support. For this new venture they are capitalising on their SaaS experience to build even more meaningful tech.
What we're looking for from a Senior Engineer
Strong background in application development and is confident in shipping production ready code.
Contributing at senior level on technology decisions.
Building an MVP alongside a small team, with the knowledge that the solution will need to adapt and grow over time.
Supportive, helping fellow employees and colleagues to learn and grow.
Contributing to best practices, culture and more.
Adopts technology (cutting edge where possible), to continue building your skill set and bringing fresh and progressive solutions into the company.
Has true interest in technology, problem solving, and innovations in development practice.
Be excited to work in an early stage company where you learn fast, move fast, take initiative and help others.
What we believe is important to the role
Full stack experience
Has or currently is shipping production ready code
Developed a credible application
Developed a scalable and global application
Is using current and modern technology
Why work with us
Because you want to build technology that you're proud of
You want to influence technology in your work
You want to share knowledge with, and learn from experienced tech entrepreneurs
You want to enjoy the culture of a US/UK company (taking best practices from both)
Benefits
Stock options
Competitive salary
Hybrid working (a mix of in-office and work-from-home)
Health insurance which includes additional perks
Team retreats (occasionally between US/UK)
£500 L&D budget to help you continually grow
30 days holiday
Modern equipment, MacBook Pro / PC