Lead Product Marketing Manager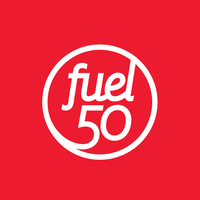 Fuel50
Marketing & Communications, Product
United States
Posted on Friday, May 12, 2023
Description
At Fuel50, we're well aware of the impact our products have on the world's leading companies through supporting their people experience with our world leading talent and marketplace experience – but we won't rest until everybody knows. We're seeking an experienced, creative and SaaS-savvy Product Marketer to share our transformational product with the world.
This role will have you creating and delivering our product go-to-market strategy for Fuel50's new and existing product suite. You will craft product positioning and messaging to ensure that we are effectively articulating the value of our Fuel50 solution to the market.
You'll be collaborating with product management, design, marketing, CX and sales. This will allow you to flex your understanding of industry trends, customer needs and the competitive landscape we're in to enable Fuel50 to inspire and educate our customers to create a new world of work.
This role reports to our EVP Product, and can be based remotely across the USA.
Requirements
5+ years of product marketing experience in B2B SaaS technology, specifically in HR technology.
Proven experience partnering with product organisations to contribute to product strategy.
Excellent communication in a range of areas including written, spoken, 1:1, large group remote presentations across all levels of staff (individual contributors to Exec's)
Genuinely excited to bring in successful revenue streams and seeing your impact on the business having comfort in knowing how your product/software works
Be highly impactful in a world of ambiguity. Bring clarity and simplicity to complex topics with many qualitative and quantitative inputs.
Benefits
As well as our day-to-day responsibilities, all Fuellies play an integral part in growing your career with us and ensuring that Fuel50 remains an inspirational and amazing place to work. Some additional benefits are;
Day off on your birthday, your Fuel50 anniversary and an annual companywide celebration day
Refuel days – a chance to take a day off once a quarter to rest, relax and refuel yourself
Employee Stock Options (ESOP)
Flexible working times and remote working (as above) we're very supportive of school commitments, travelling in off-peak hours, looking after the kids, and all that jazz
Investing in you with career and development planning, using our very own Fuel50 software and online Fuellie University
A very progressive parental leave policy – get extra flexibility and time off on top of what your local government already mandates
What is it like to be a Fuellie?
We know that having the right people with the right attitude and behaviour is a big part of what makes us successful. Living our values is an important part of being successful in this role.
We have a culture around continuous (but super friendly) feedback and recognition – be part of a family-like team that is working towards a common foal and helping each other every step of the way
We have a #SuperheroAwards at every quarterly sprint meeting and every weekly team meeting includes spontaneous recognition and shout-outs across the business
We'll have your back when you need help – your colleagues want to see you succeed and work hard to help you do so
We work hard and deliver amazing results to our clients – when you see our amazing feedback, you'll be proud to be a Fuellie
Application Process
If this sounds like you, then please apply. If you're not sure you're ready or perhaps you don't meet all requirements yet, please apply anyway. We'll review every application that we get.
Closing date for applications is June 4th.