Senior Product Manager, Consumer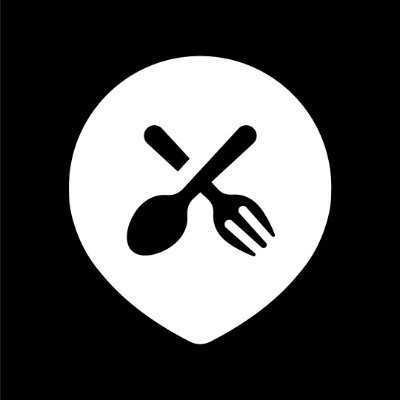 ChowNow
Product
Los Angeles, CA, USA
Posted on Thursday, May 4, 2023
Are you experienced in consumer product management and love figuring out new ways to delight customers? Do you thrive on data and optimizing products based on the value they're generating? Do you obsess over engagement, retention and acquisition metrics? If you've answered 'yes' to these questions, then read on. We might just have the role for you.
About Us:
ChowNow's vision is to become the leading North American platform connecting diners and independent restaurants for at-home dining. The ChowNow Platform continues to grow its product offerings and bring restaurants and diners closer together. Our marketplace provides commission-free ordering for restaurants nationwide and diners with an ever-growing selection of independent restaurants. Our demand network provides diners with the ability to order where they're already online, including Google, Yelp, Apple Maps, Snap, and many others. And our white-labeled online ordering system provides restaurants with a branded experience for diners on their website and their own iOS and Android apps for a reasonable monthly fee regardless of order volume. To date, we've created over 20,000 apps for our restaurant partners – something that's never been done before in our category. We operate this way because of our belief in being fair, sustainable, and equitable with our restaurant partners and the same goes for our culture.
Diversity, teamwork, and mutual respect are among our core company values. We pride ourselves on giving our teams plenty of opportunities to make their mark.
Join us and help ensure ChowNow becomes the diner's first choice for socially responsible online ordering. Together we can preserve neighborhood flavor, one restaurant at a time.
About the Position:
As the Senior Product Manager responsible for our flagship consumer web product, you will define, build, launch, and maintain ChowNow's diner-facing web experience. You'll work with Design and Engineering to ship high-quality features, partner with our Data team to run experiments, and collaborate with our Marketing team to support the ideal diner journey and identify new areas of opportunity. This is a critical position that directly influences our strategic roadmap and provides access to senior leadership across the company. As your product area increases in scope and success, your level of responsibility and influence over strategic company priorities will grow, too.
This is an exciting opportunity to lead the development of new features that will directly impact our diners. You'll represent the Product organization across the company. We're currently processing over $2B in gross food sales annually with over 1 million monthly active users, and we're excited about where we're taking things from here.
Reports to the Group Product Manager, Diner; no direct reports.
This is a hybrid position working out of our Culver City Headquarters 2 days a week.
WHAT WE LOVE ABOUT YOU:
You put restaurants first. You deeply understand the importance of local restaurants and put them at the center of everything you do. You aim to help them not only survive but thrive.
You celebrate diversity. You recognize that diversity and inclusivity matter. You're committed to progress, which means everyone gets the support and resources they need, no matter who they are. You have an ability to listen to other team members' ideas and can thrive in an environment that embraces individuality. Everyone's voice counts.
You raise your hand. You consistently go above and beyond what is asked of you. You help your peers accomplish their tasks while also excelling at accomplishing your own. When you have a smart idea, you raise your hand and share it.
You keep reaching. You set clear ambitious goals. You don't allow yourself to become complacent with where you're at and what you've done, so you seek out new opportunities and challenges.
Specifically you will:
Deeply understand our customer journey and engagement data to identify opportunities for new features and offerings.
Plan a product roadmap that improves our diner experience to drive acquisition and retention.
Work with a dedicated team of Designers and Engineers to ideate, scope, build, and release diner-facing features.
Partner with our Data Science team to run experiments that help us make decisions.
Communicate and collaborate with stakeholders across ChowNow, including the Executive Team, to share updates, receive input, and prioritize work.
Within 30 days, you'll:
Complete the ChowNow New Hire Ramp Camp.
Learn about ChowNow's diner-facing products and user journeys.
Review diner interviews to empathize with our users and identify product opportunities.
Understand our user behavior data dashboards.
Become familiar with ChowNow's product development cycle by releasing your first feature into production.
Within 60 Days, you'll:
Learn about our tech stack and system architecture.
Set key success metrics and establish a high-level product roadmap based on your discovery of customer pain points and how we can solve for them.
Prioritize product backlog items for two full sprints of design and development work.
Within 90 days, you'll:
Refine the product roadmap with scope and rough project milestones.
Share the product roadmap with key stakeholders and articulate the customer and business impact.
You should apply if:
You have over 5 years of experience in an agile, high growth company
You have 3+ years of product management for a consumer-facing web or mobile product with an emphasis on delighting users and data-informed decision making.
You're constantly curious about the latest trends in marketplaces, e-commerce, and product-led growth.
You have the ability to tell stories and surface insights through data.
You have experience communicating with senior leadership.
You can formulate hypotheses and analyze results to hone in on the right decisions.
You are excited to interact with customers to collect feedback.
You're a fan of iterative development, working with cross-functional teams to hypothesize, measure impact, and learn from previous releases to iterate on future roadmap plans.
You're excited to partner deeply with a team of designers and engineers to achieve ambitious goals.
About Our Benefits:
Expected base salary: $218,500 - $241,500
Ongoing training and growth opportunities.
A "Best Place to Work" winner multiple times where we focus on creating a great employee experience
Rock solid medical, dental, and vision plans.
Mental Health Coverage - we offer several programs to support your mental health and wellness goals.
3 weeks paid vacation; paid holidays; we expect you to work hard, but still enjoy your personal life
7 weeks of baby bonding time for all new parents (within the first year of birth or adoption), 8 Weeks of Paid Pregnancy Leave.
401(k) Matching
Employer-contributing student loan assistance program.
Employee Stock Incentive Plan.
Pet insurance for your fur babies
Quarterly Industry Speakers Series.
Quarterly Tech Events (Women, LGBTQ, Diversity, Inclusion).
Consistent & fair leadership: we'll share info, set clear goals, show you respect, and treat everyone fairly.
Enough freedom to spread your wings while still holding you accountable.
As one of ChowNow's core values, "Celebrates Diversity", we are committed to an inclusive and diverse work environment. ChowNow is an equal opportunity employer. We do not discriminate based on race, color, ethnicity, ancestry, national origin, religion, sex, gender, gender identity, gender expression, sexual orientation, age, disability, veteran status, genetic information, marital status or any legally protected status.
Read
here
about your California privacy rights.
#Li-Hybrid