Engineering Manager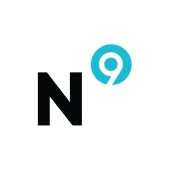 Nobl9
Software Engineering, Other Engineering
Poland
Posted on Thursday, September 14, 2023
Why work at Nobl9?
Now more than ever our lives depend on digital services and Nobl9 is on a mission to make them reliable and efficient. Our category-defining Service Level Objective (SLO) platform is gaining traction with many organizations that care about service excellence. If you like working on hard problems that can have a massive impact and want to join a fast-growing startup that is helping organizations improve the reliability of their software this is the place for you.
As an expansion-stage startup, founded in 2019, we have so far raised a total of $44.3M in funding over 3 rounds.
We operate in four cross-functional domain teams, each led by one of our three Engineering Managers. We're now seeking our fourth musketeer to join the Engineering Managers' team.
Salary range for this position: 20 000 - 30 000 PLN net (B2B) / 16 000 - 25 000 PLN gross (employment contract).
In this role you will:
Lead one of our 4 high-performing domain teams
Plan, prioritize, and oversee engineering work execution within your team
Collaborate with the Product Manager to align technical and business objectives for the team
Report directly to and collaborate closely with our VP of Engineering based in Poznań, ensuring alignment between your team's efforts and the broader goals of the organization
Act as a people manager for your team of 8-10 team members, playing a pivotal role in their career development. This includes setting clear performance expectations, conducting regular one-on-one meetings, providing guidance and mentorship, conducting performance evaluations, and creating growth opportunities for the team members; You will receive support in this process from other Engineering Managers and our HR Business Partner
Actively collaborate with our CTO located in Boston on strategic initiatives and high-profile customer requests
Serve as a hiring manager during the recruitment process for your team and work closely with our HR BP to identify the best fit for both the company and the team
Identify and mitigate risks that may affect team delivery and overall engineering team success involving proactive problem-solving and contingency planning
Serve as a liaison between your team and various stakeholders, including executives and customers
Contribute to the overall strategic planning of the engineering team and the organization, aligning technical initiatives with broader business goals
Build a positive team culture and foster collaboration and innovation within the team
Follow tried and tested software development and people management processes
Work in a friendly non-corporate atmosphere that prioritizes flexibility and autonomy over stiff procedures and fixed hierarchy
Will have the opportunity to continuously enhance your skills. Site Reliability Engineering (#SRE) is still gaining traction and there is so much to explore, learn and contribute to this area.
Here are the qualities we'd like you to possess:
Solid (3+ years of) experience in the Engineering Manager's role in the global tech company
Strong technical background (8+ years of experience in software engineering) that makes you understand the technical challenges the development team faces and provide guidance when needed
Proven track record of building great products in a long-term perspective
Excellent communication skills in both Polish and English
Leadership skills that help you inspire and motivate your team, set a clear vision, and lead by example
Interpersonal skills including (but not limited to) empathy that help you build strong relationships, resolve conflicts, and providing constructive feedback
Effective decision making and problem-solving attitude
Outstanding organizational and analytical skills - being able to track multiple projects and ensure nothing falls through the cracks
Experience with close cooperation with the support team in managing customers' escalations and questions would be a plus.
What we offer:
Stock options
B2B: 26 paid days off + 5 paid sick days
Private health insurance
Sports card
Cozy and comfortable working space in the center of Poznań (Nowy Rynek).
What is Nobl9?
Nobl9, the software reliability platform, is in the noble pursuit of reliable software. We help software developers, DevOps practitioners, and reliability engineers deliver reliable features faster. Through software-defined Service Level Objectives (SLOs) we can help you link monitoring and other logging and tracing data to user happiness and business KPIs.
Nobl9 is proud to be an equal opportunity workplace. We are committed to equal employment opportunity regardless of race, color, ancestry, religion, sex, national origin, sexual orientation, age, citizenship, marital status, disability, gender identity or Veteran status. We also consider qualified applicants regardless of criminal histories, consistent with legal requirements.