Marketing Specialist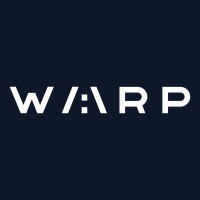 WARP
Marketing & Communications
Posted on Friday, October 27, 2023
Company Description
WARP is a venture-backed startup that is revolutionizing the logistics industry. We are building an optimized network of cross docks and carriers connected through one tech platform to bring shippers the best rates, unmatched transparency, and service quality in the transportation industry.
Our team is composed of successful last mile logistics founders and supply chain veterans who are passionate about making a difference in the industry. We are looking for ambitious, collaborative, and driven individuals to join our team and help us build the future of logistics.
Our model helps optimize cost and service for zone skips, store deliveries, and warehouse transfers across supply chain networks. W/:\RP is headquartered in the Los Angeles Metropolitan Area
Role Description
This is a full-time hybrid Marketing Specialist role located in the Los Angeles Metropolitan Area with some flexibility for remote work. The Marketing Specialist will be responsible for analyzing market trends, creating and implementing marketing strategies, schedules, sales enablement, customer service, and business development activities.
Qualifications
Excellent communication skills, both verbal and written
Ability to conduct market research and analyze market trends
Demonstrated ability in sales enablement and business development
Experience in creating and implementing marketing strategies
Strong customer service skills and the ability to foster long-term relationships with clients
An analytical and quantitative mindset, with proficiency in Excel and other data analysis tools
Bachelor's degree in Marketing, Business Administration, or related field
Experience in the logistics or transportation industry is a plus
Familiarity with Adobe Creative Suite + hubspot + figma is a plus