Senior Strategy & Operations Manager, Carrier Network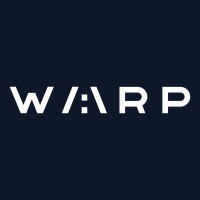 WARP
Operations
Los Angeles, CA, USA
Posted on Sunday, November 5, 2023
W/:\RP is a venture-backed core team of successful last-mile logistics founders and LTL/TL veterans setting our sights on the biggest, most fragmented market we've ever gone after… the 2.1T global trucking freight industry. Our founders just built Amazon's last-mile service for every shipper not named Amazon with AxleHire. Now we're doing it in the "middle mile" with W/:\RP.
Welcome to W/:\RP, an optimized network of cross docks and carriers connected through one tech platform to bring shippers the best rates, transparency, and service quality in the transportation industry.
Position Overview
As the Senior Strategy & Operations Manager of Carrier Network at W/:\RP, you will play a pivotal role in strategically managing and optimizing our carrier network. Your responsibilities will encompass overseeing carrier performance service levels and leading a dedicated team of Carrier Sales Representatives.
Key Responsibilities
Strategic Capacity Management: Utilize your expertise in logistics and transportation to proactively secure sufficient capacity within our carrier network. Manage carrier contracts and negotiate terms to ensure mutually beneficial agreements that align with fluctuating shipping demands.
Team Leadership: Oversee and support the Carrier Sales Operations team. Provide coaching training and foster an environment that encourages growth and proficiency in managing dry and temperature-controlled supply chain operations.
Innovative Solutions: Leverage your knowledge of logistics to develop and implement creative and efficient solutions that maintain the integrity and efficiency of our supply chain.
Quality Assurance: Ensure the highest standards of quality and reliability in all shipments. Continuously monitor carrier performance and implement stringent quality control measures to uphold W/:\RP's commitment to excellence.
Qualifications and Skills
Experience (3+ Years): Proven experience in a fast-paced carrier sales management role.

Attention to Detail: A strong emphasis on accuracy and data-driven decision-making.

Leadership: Demonstrated success in growing carrier networks and leading teams to excellence.

Resilience: Possess an unwavering determination and a "Never Give Up" mindset.

Communication: Strong negotiation and relationship-building skills.
If you align with the qualifications above and are ready to contribute to redefining the transportation industry, we invite you to explore a career with W/:\RP.